Brands are by their very nature unique, but this doesn't mean that different brands can't share common ideas and goals. The same applies to the brands of NSK Europe: as different as their origins – their DNA – maybe, what counts is their passion and values: their common attitude. The same is true of our athletes: Different DNA. Same Attitude.
This attitude, to help our customers always stay one step ahead, unites all the people at NSK whether we're producing Bearings or Linear components.
---
---
Ultimate focus. Just you and your bow. The exact same movement over and over again. Take the arrow, insert it, draw, focus, draw a little more and then … the perfect shot. The precision with which the top athletes hit their target is extraordinary. A single imperfect shot can jeopardise an entire competition. "Putting these thoughts out of your mind takes a lot of experience," says Florian Unruh.
Repeating the same movement over and over again with the utmost precision? That sounds a lot like our Ball Screws and Linear Guides.
Precision
Focus
Experience
---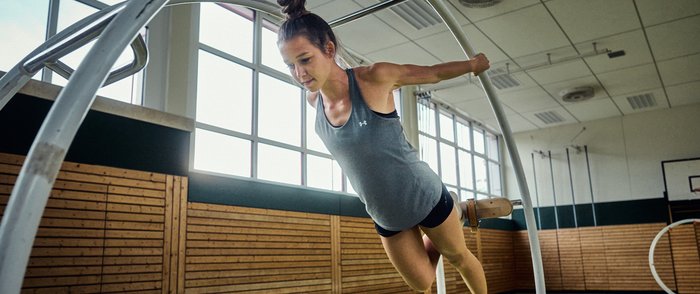 Laura Thuns
Wheel Gymnastics
Motion and control. Body, brain and strength need to be in absolute alignment to master the wheel. A perfect flow of movements and an extremely physical challenge that demands true dedication. "However, the fascination of the gym wheel is that you can and always need to improve," says Laura Thuns.
Controlling motion with the highest possible precision? That will ring a bell for anyone familiar with our Super Precision Bearings. They do just that.
Continuous Improvement
Motion & Control
Dedication
---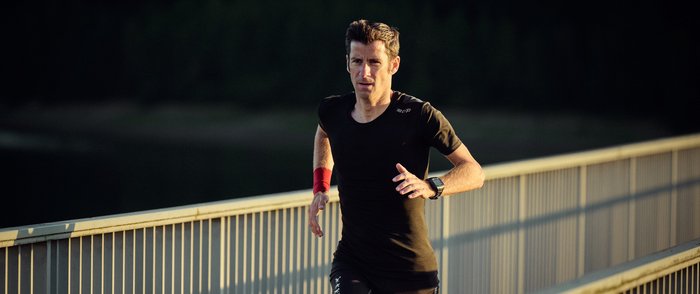 Oliver Sebrantke
Marathon
Run 42.195 kilometres as fast as you can. Find your rhythm, your perfect speed. You need perseverance to reach the finish line. That alone would be an achievement for most people but finishing a marathon in two and a half hours really means going beyond. "Running and not giving up can be very satisfying," says Oliver Sebrantke.
Running means heavy impacts on your body with every step, and you need to have good posture to be able to cope with that. The same applies to our Spherical Roller Bearings, which are built to take heavy (shock) loads and can outlast any marathon application.
Satisfaction
Perseverance
Going Beyond
---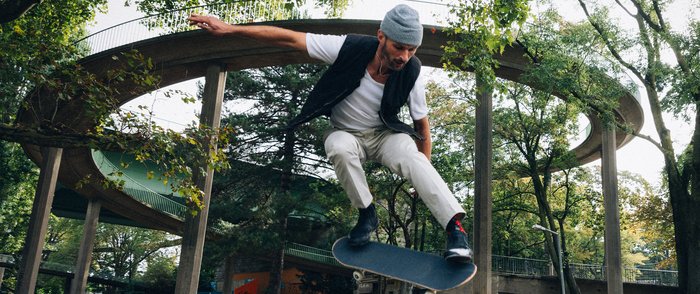 Vladik Scholz
Skateboarding
Although now a fully recognised Olympic discipline, the sport has its roots in the streets. That's where skateboarders developed their passion for improving their tricks to outperform others. "Practice, learn, keep trying – until a trick looks perfect down to the smallest detail." That's what drives him, says Vladik Scholz.
Continue until the job is done, and then keep going? That is exactly what our deep groove ball bearings are designed to do, and that is what they have been doing for decades.
Passion
Perfection
Enhancement
---
Just like the four athletes, the brands of NSK Europe are all different. But what they have in common is the same attitude: continuous improvement, going above and beyond, striving for perfection, the passion to find the best solution for our customers – to name just a few. The NSK, RHP, PPL and Neuweg brands all adhere to the same values and standards. Different DNA. Same Attitude.