Wheel Gymnastics
The 26-year-old is one of Germany's best wheel gymnasts. She also loves to pass on her passion for the sport as a trainer to the younger generation. "Body and mind need to be in perfect harmony in order to make the gym wheel do what you want," says Laura.
Do you see the parallels to our Super Precision Bearings? Click here to find out more
---
Your head is an essential part of things at all times, you have to concentrate fully.
WHAT'S THE FIRST THING YOU DO WHEN YOU START OFF?
WHAT'S THE FIRST STEP?
First, you start next to the wheel. You watch how the wheel rolls when you push it, just to get an idea of how the wheel moves. Then you continue with the rung, like in a hamster wheel. That's how you start to develop a feeling – and when you acquire that body tension. Finally, you put your feet in the bindings and go upside down for the first time. Of course, everyone wants to try that out.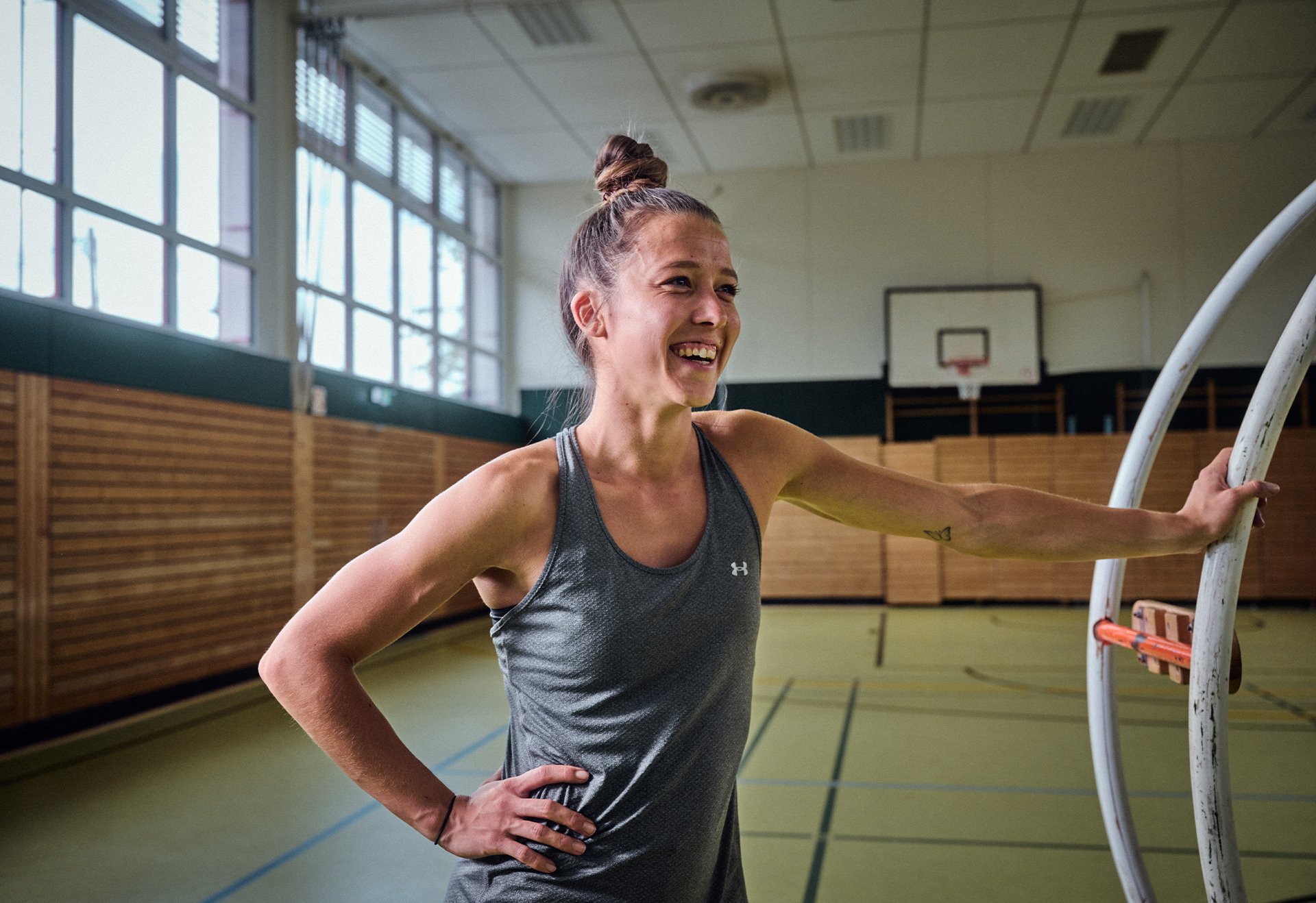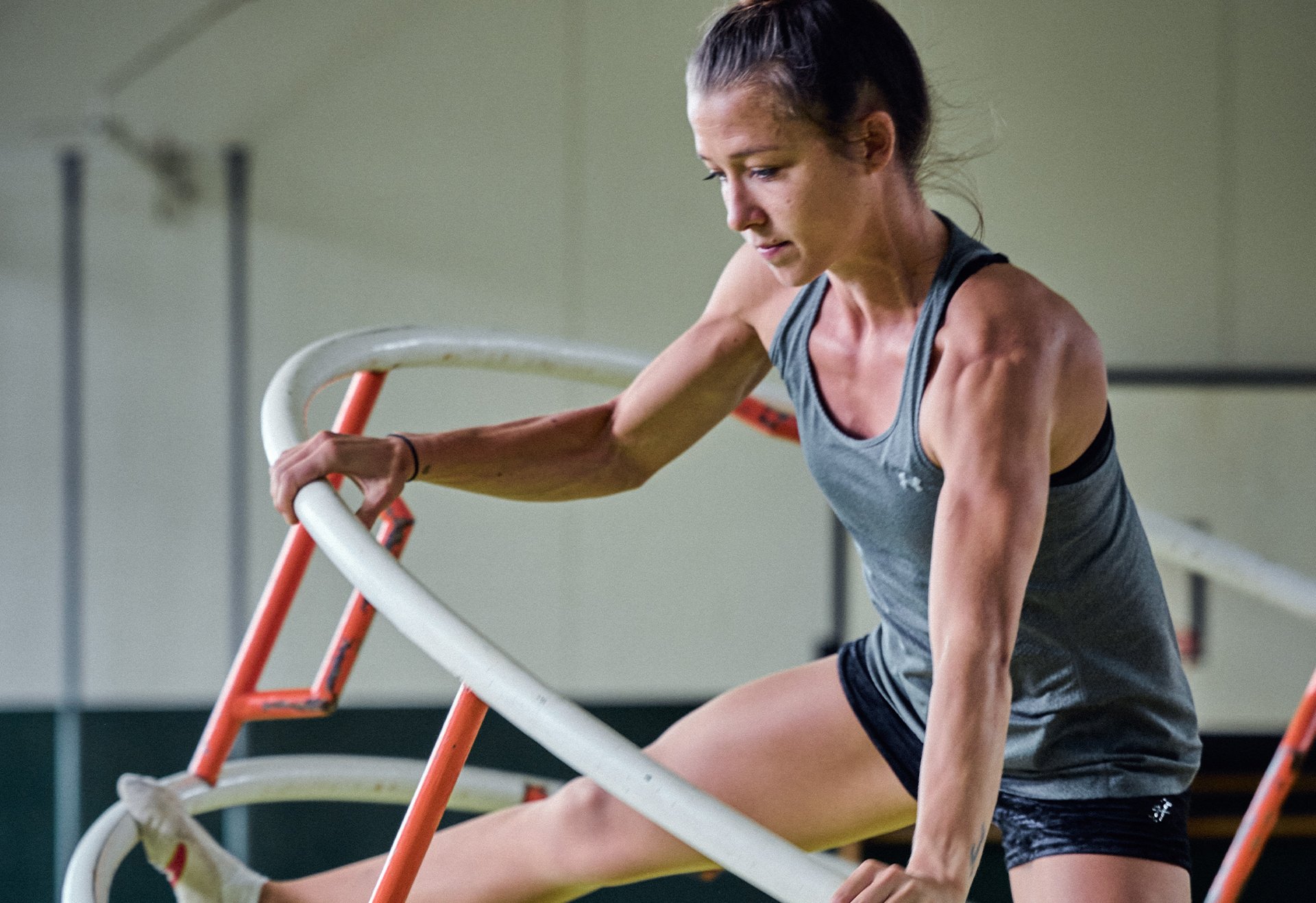 THERE'S STRAIGHT-LINE, VAULT AND SPIRAL. WHAT IS YOUR FAVOURITE?
We've only been doing spiral and vault for five years in our club; before that we only did straight-line. That's also the standard discipline in the club, that's why we're good at it. Now I also like doing spiral, because I can do it all by myself and I can just try things out. You need more body tension and strength for that. I don't do vault any more, I injured myself four years ago and it doesn't appeal to me any more. My body also blocks it, my head just won't let me jump. Maybe that's a good thing.
DO YOU EVER SEE ONE OF YOUR KIDS AND THINK: WOW THEY'RE BETTER THAN ME!
Yes, I do. That's also success for me as a trainer. It makes me happy. In my age group, however, I prefer to be ahead in competitions myself, of course. We've changed a lot and the environment in the club has become much more professional. The training is quite simply different today. That spurs me on again when I see a girl doing something really good, and I want to be able to do it, too. As an older person, however, you tend to think that bit more, while the young ones just do it. I can still learn from that, from their easiness. After all, you don't want to stand still.
I do it because I simply enjoy it. Money doesn't really play a role.
Different DNA. Same Attitude.
These words sum up what this campaign is all about. Different brands with different backgrounds and different origins share the same attitude – towards customers, challenges and quality. Who would be better suited to embody the idea of a shared attitude than athletes from different sports? They all do different things and yet they are driven by the same will to improve in what they do. This analogy is at the heart of this campaign. Do you want to find out more about that? Click below and check out the campaign!
---